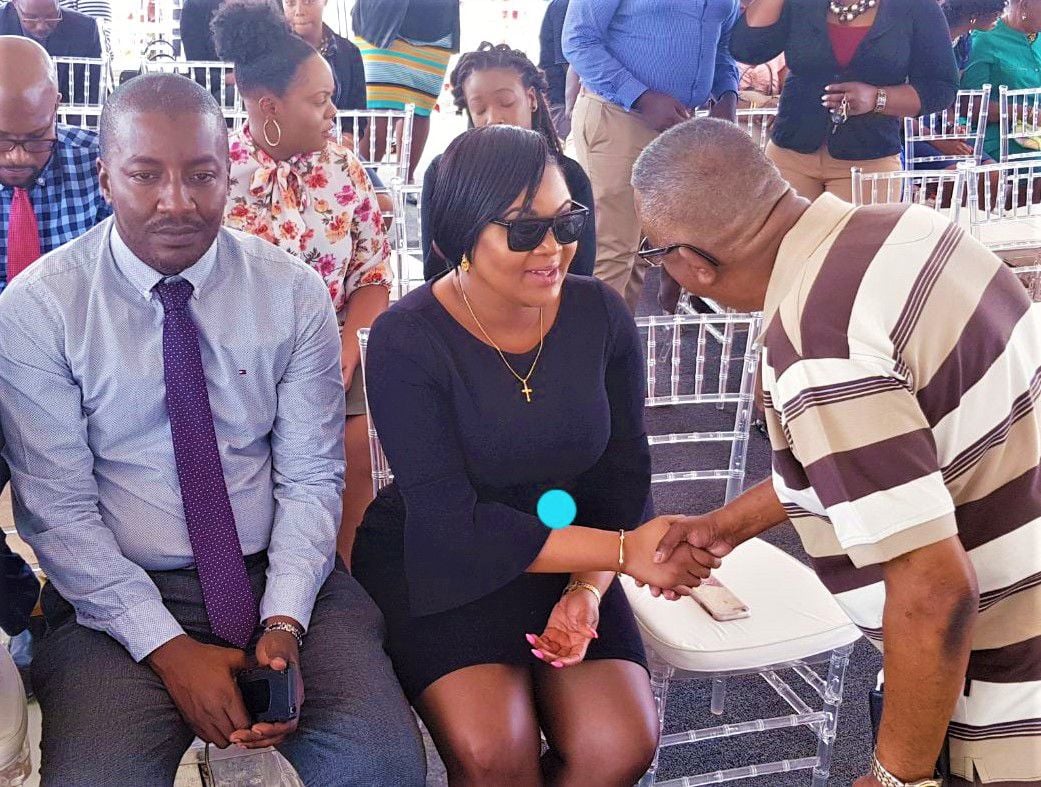 Shamfa Cudjoe attended her first assignment as Sports and Youth Affairs Minister in Moruga on Wednesday afternoon. It was to turn the sod for the start of construction of the Moruga Youth Facility at Fifth Company. Earlier in the day, Cudjoe posted on her Facebook page, 'New Day. New Opportunities. #Humbled #Grateful #Excited #LetsGo.'
"I wish to sincerely thank the Permanent Secretary, Deputy Permanent Secretary and staff of the Ministry of Sport and Youth Affairs for the warm welcome and support on assuming duty as Minister.
Minister Cudjoe focuses on leadership, direction
Even though sports is not Shamfa Cudjoe's forte, she says it will not diminish her ability to effectively manage the Ministry of Sport and Youth Affairs as a Minister's job is to provide direction. In her first public outing following her reassignment to the Ministry, Cudjoe turned the sod for the proposed $29 million Moruga Youth Facility in Fifth Company yesterday. The facility will be built on five acres of former cane land. She told reporters that even though she was not an athlete there have been ministers in the past, who have served without having specific backgrounds related to their ministries.